Today's Fabulous Friday bride is Kathryn. I'm a big outdoors fan, and Kathryn's wedding looks and sounds amazing (look at the stunning backdrop of nature). I love Kathryn and Dave are both beekeepers. I'm always impressed with how diverse, unique and fun our brides are! We don't have a mold of a typical Dolly bride - just awesome, strong and beautiful women. Kathryn is no excpetion.
Couple's Name: Kathryn & David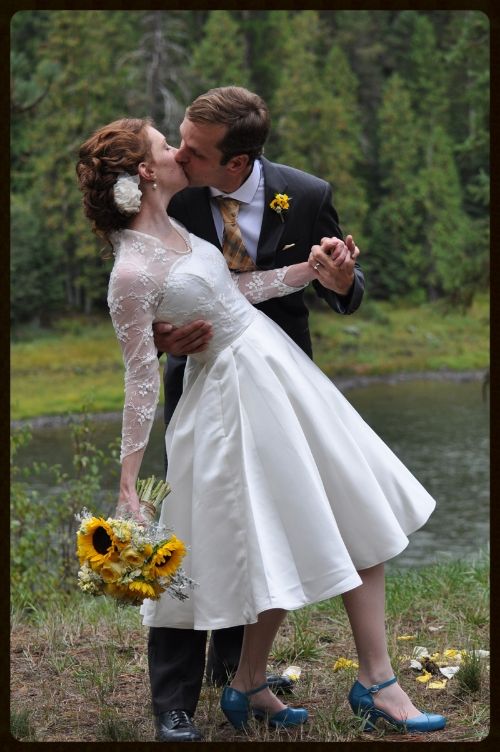 Location: Paradise Montana (it is really named Paradise, honest!) on September 28, 2013

"We got married at the exact site (at my parent's cabin right on the Clark Fork River) where we had our 'first date'. I took Dave fly fishing on the river (I wore waders and a ballcap, but I guess it worked)."




Theme/Colors/Style of wedding: "Outdoor wedding, vintage/shabby chic, honeybees (we are both beekeepers) sunflowers, wildflowers, mason jars and our guestbook was a typewriter!"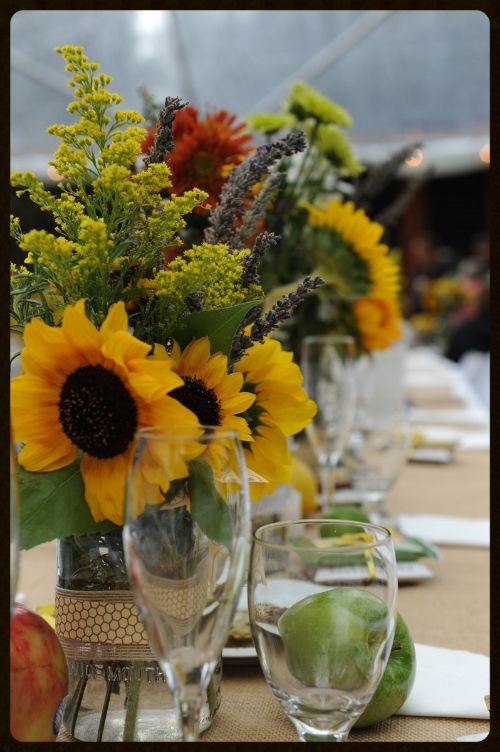 Dress: "The Cambridge, Pink Label Collection. The long sleeves came in handy since it was 50 degrees and raining on our wedding day. Chilly yes...but so beautiful! The only change I made to the dress was pockets to hold my hankie!"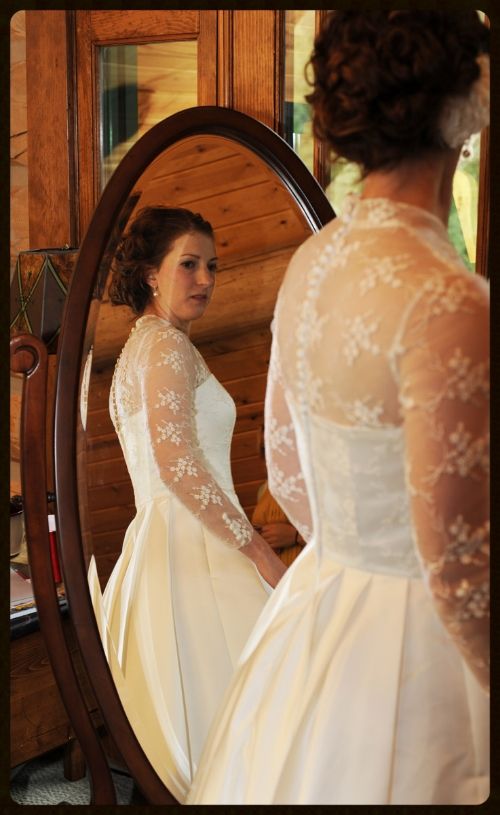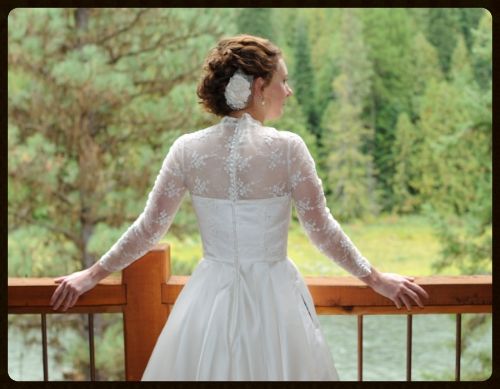 Favorite moment(s) from the wedding: "Where do I start? The whole day was a beautiful blur but some of my favorite moments are: my mother helping me into my wedding dress and putting her mother's pearls on me (every woman in our family gets married in these very special pearls...I cried of course! :) Our first dance to Neil Young's 'Harvest Moon', our first married kiss and all of our wedding guests happily dancing the night away under a clear-topped tent!"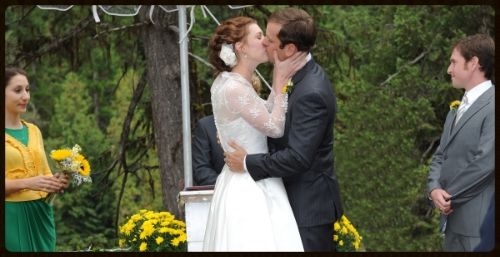 Why you chose Dolly Couture: "I really wanted to emulate Audrey Hepburn as a bride from Funny Face (the most beautiful bride of all time)! When I saw the Dolly website - I knew this was the only place I wanted to go to shop for a short, vintage style wedding dress. Not to mention the customer service is phenomenal!"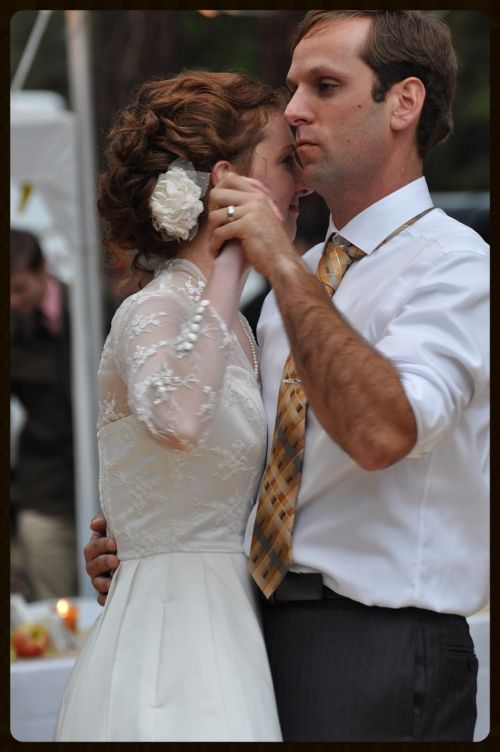 Advice for future Dolly Couture brides: "Enjoy every second, don't sweat the small stuff and wear comfy shoes so you can dance. Dolly dresses are meant to be twirled in!"


"Thanks Dolly Couture!!"
Photos by Optical Illusions Photography, Troy MT
Tent by Elegant Events, Missoula MT