Today isn't just Fabulous Friday, it's also Good Friday! And what a better way to celebrate this doubly awesome day than to let you all know about something we are so excited about!!!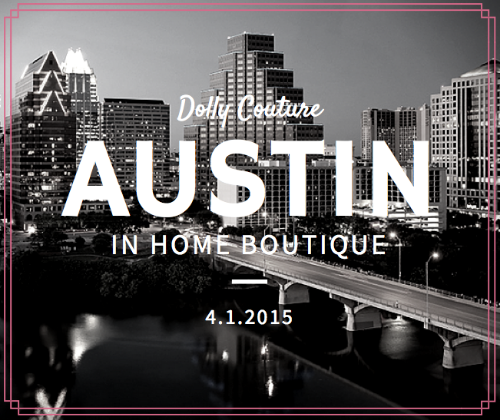 We are so excited to announce we are now available in Austin! We have an amazing rep named Amy who just got married last month in one of our fabulous frocks. Amy is just amazing, has the best personality and goes above and beyond for our brides. She can't wait to have you all lining up at her front door to try on our selection.
I absolutely love working with Amy, and I know you all are going to feel the same way. Email me abby@dollycouture.com, and we'll get you set up with an appointment.
We can't wait to start serving Austin!!