This week we thought we would mix it up a bit. I'm sure you've all wondered what us gals behind the short wedding dress scene are like.
We currently have 4 in home mini boutiques with a new location to be announced shortly! Currently our in home mini boutiques are in Seattle, Chicago, Nashville and San Antonio. We have a great selection of short vintage inspired wedding dresses for you to try.
Today's spotlight is Molly. She runs the San Antonio bridal showroom via her adorable home. We are so glad we have a presesence in the San Antonio bridal market.
Check out Molly!
What made you choose to be a Dolly Couture bride?
In 2007, I'd been searching for a "short, poofy" dress for over a year. It wasn't until a week after I got engaged in 2008 that I learned of Dolly Couture. The Manhattan was EVERYTHING I wanted and more. The price was affordable and just right, the dress was perfection (short and cute), and the service was unmatched. Being from Texas, I'll admit it was a bit scary ordering a dress I'd never tried on, but I was sure that with some tailoring, it would be as amazing as I dreamed it would be...and guess what, it was!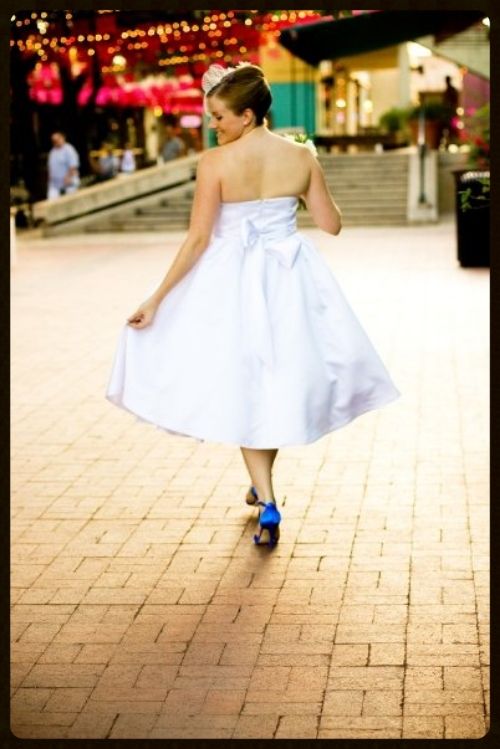 What made you want to have an in home showroom?
I knew from experience how weird it is to order a dress, sight (or fit!) unseen. I wanted to be able to share my experience with other Dolly brides and help them feel comfortable with ordering. I thought it was very creative of Dolly to start these in-home showrooms to help ease some of that uncertainty by giving out-of-footprint brides the opportunity to try on the DC silhouette in person.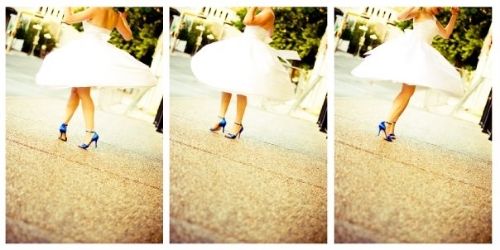 What's your favorite thing about being an in home rep?
My favorite thing is meeting brides who are just as enthusiastic about Dolly dresses as I was! Plus, I can do it from home! (And it motivates me to keep my house clean!)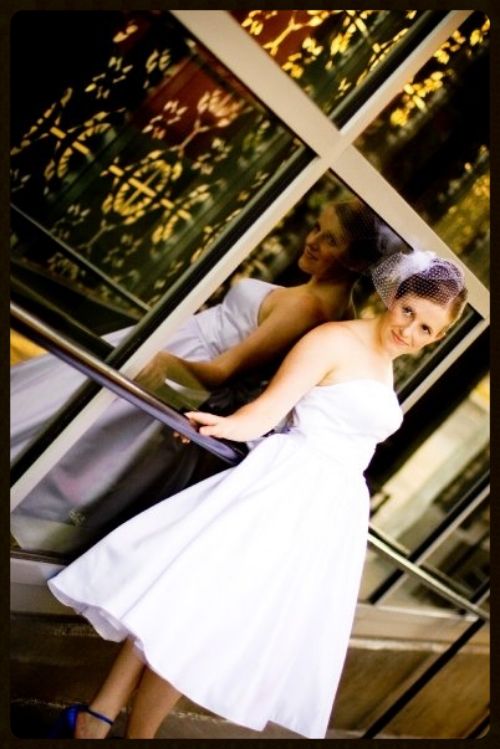 Is there anything you would like people to know about you, your family or your showroom.
I recently became a stay-at-home mom after having worked since I was 15. It's a weird transition, but I love having this Dolly gig to keep me feeling like a monetary contributor to our family. I worked in the finance and investments industry for over 8 years, and will likely return to the industry when my children get older. For now, I want to be "mostly mommy."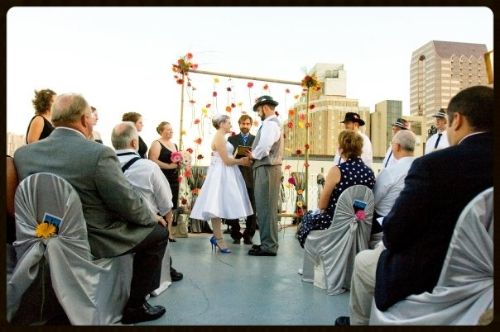 As for my showroom, occasionally, I will take appointments when my husband is working, which leaves me still in charge of my three kids, 2 of which are

3-month

old twins! I have a toddler daughter, who's easily distracted with the iPad, when necessary, and twin boys.
Fun fact: The dressing room is their nursery!
Anyway, I've found ways to manage the madness of my kids while still making the bride's experience fun and informative. Thankfully, my wonderful husband makes himself available to be daddy day-care whenever I need him.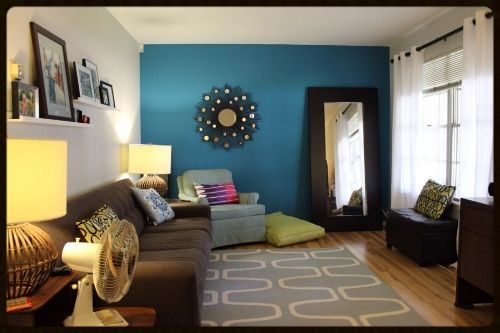 We couldn't have burst into the San Antonio bridal scene without you Molly! Thank you for all your hard work showing our beautiful short wedding gowns to Southern brides!