Happy Fabulous Friday y'all! I have been waiting to show off Amanda's story and her dress for awhile now. We were so excited when we found out she wanted a blue Beverlywood! We just love how beautiful it turned out, but not as beautiful as Amanda. She's a gem both inside and out.
Couple's Name - Billy and Amanda
Wedding Date & Location -

Friday

, November 21, 2014; Historic Houston Heights Fire Station, Houston, Texas
Theme/Color/Style - Our theme was "Southern Vintage"; Colors were primarily navy and fuchsia, but flowers and bridal party dresses featured lots of gorgeous jewel tones.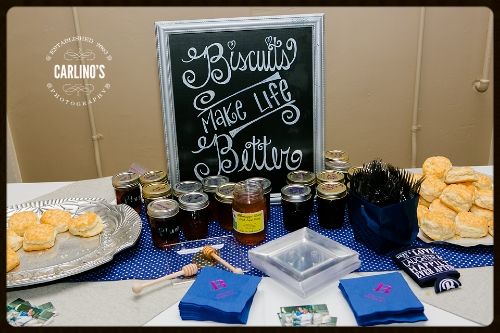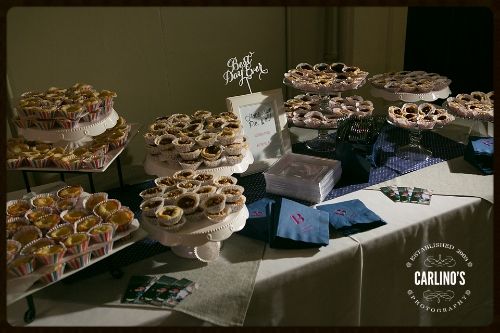 Dress - The Beverlywood, custom-made in light blue taffeta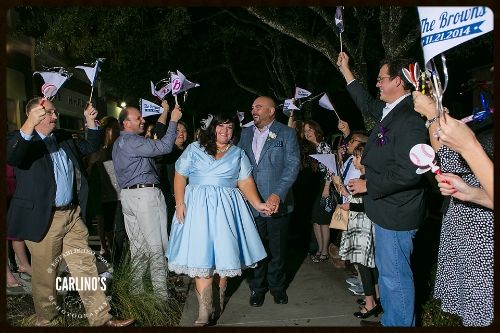 Favorite Moments from the Wedding - There were so many moments that I hold especially dear, but none more than when my groom saw me for the first time, walking down the aisle toward him. We didn't do a first look, and I am so glad we didn't. It was absolutely magical when the doors opened, and we locked eyes from opposite ends of the room. I've never felt more loved than right then, seeing him in such anticipation and awe. Another favorite moment would have to be dancing at the reception - my dress was so fun to twirl in!
Advice for future Dolly Couture brides - Decide on one element you must have for your dress and keep looking until you find it. When I first started dress shopping, I had an unclear idea of what I wanted to look like as a bride. The one thing I was sure about was that I wanted to marry in light blue. (Backstory: my mama married my daddy in a light blue pencil skirt suit in 1959. "Marry in blue, wish your love true", she always said.). And even though I wasn't interested in long white dresses, I tried on several to appease my sisters. While I agreed they were perfectly pretty dresses, they just "weren't me". As the search continued, most bridal shops would steer me to the bridesmaids dress section when I insisted on a blue dress. I bought - and quickly returned - about a half dozen dresses. These bridesmaids dresses just weren't special enough. And then, I happened upon an ad for Dolly Couture in one of many wedding magazines I was reading. The dresses really spoke to me (actually, it was more like singing). They were beautiful, timeless, and classy - like Elvis singing "Love Me Tender". But, do they come in light blue? Sure they do! From this point forward, the team at Dolly Couture made the process so painlessly simple for me. I made one visit to an in-home boutique (Molly in San Antonio is terrific!) to make sure of my design choice, get measured, and see the assortment of light blue fabric samples, and soon after, my wedding dress was ordered. It arrived quicker than expected, and while it did need some tailoring, the fittings and alterations were simple and inexpensive to fit the dress perfectly. In the end, I have never felt more beautiful. And, I received the sweetest compliment: "I was wondering what kind of dress you'd pick, and when you came down the aisle, I said 'That's it. That looks just like Amanda.'"