Am I just an emotional mess lately? I swear I tear up at EVERY Fabulous Friday post. I'm not joking. When Michael's uncle surprised him with such a special momento....that started it for me and continued as I read.

I loved this sweet store and all the paper elements. And Jennifer's advice at the end is so magical. Jennifer is so beatiful, and you can see the love just radiating off her (and Michael).

Enjoy!

Couple's Names: Michael and Jennifer


Date and Location: July 6, 2014 in Bucks County, Pennsylvania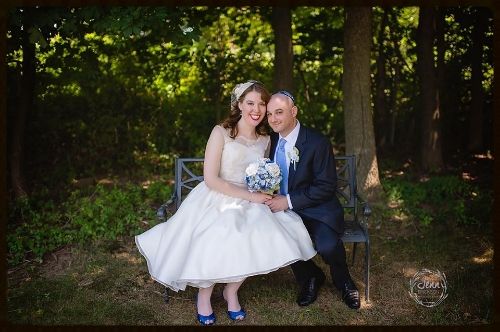 Theme/Color/Style: "Although we got married around the 4th of July, Michael did not like the idea of a red, white, and blue theme. Our style was vintage and the theme was centered around paper, appropriate since I am a magazine editor and Michael loves to write. I have always loved paper and paper crafting, and one of the first details I settled on was my gorgeous paper flower bouquet in some of my favorite shades of blue. Like a lot of my wedding decor, it came from Etsy. The paper flowers inspired many other details, including the paper flower and lantern centerpieces and the "Just Married" banner that hung over the sweetheart table."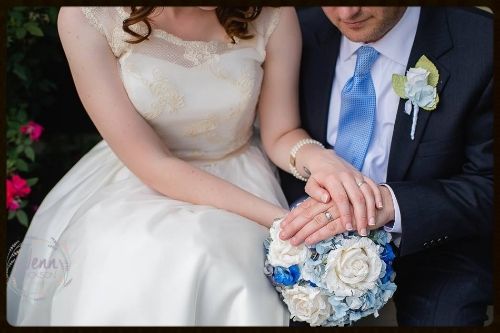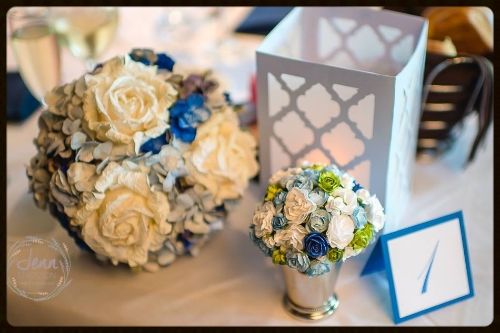 Dress: "I wore the Port William, which I chose with my mom in the NYC showroom. Yvette was a lovely consultant, and even though I walked in thinking Avila Bay would be my dress, I couldn't get the Port William out of my mind on the way home. The pictures really don't do the dress justice! I had a seamstress modify the bodice to a slight sweetheart under the illusion lace. I got so many compliments on the dress, and a guest even told me I looked like Grace Kelly."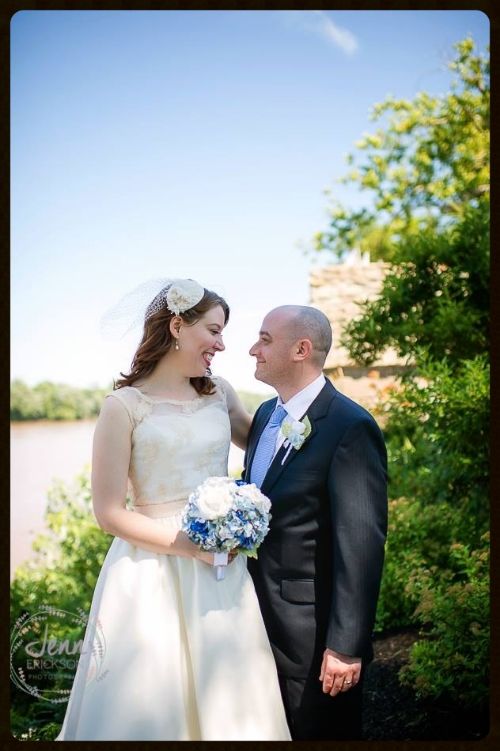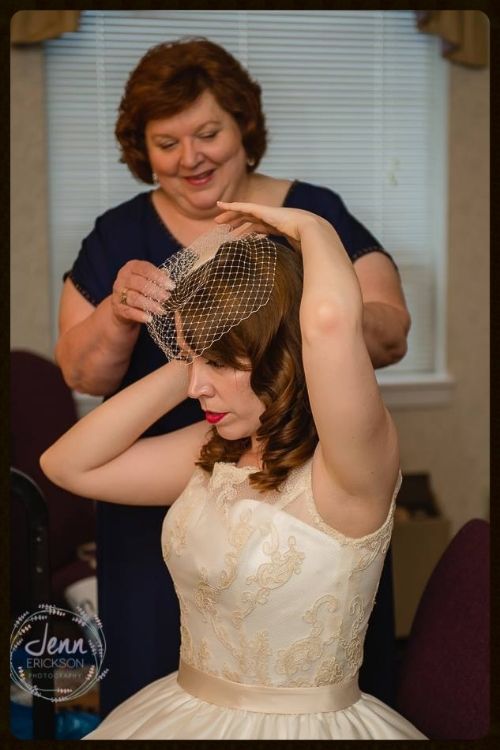 Favorite Moments: "We had such a magical day that it's hard to choose a favorite moment! My mom's text in the morning saying how happy she was for me was the first thing I saw and set the tone for a joyous day. Michael's uncle pulled us aside at the reception and presented me with the cigar he received from Michael's dad the day he was born--that was a surprise and very special! We didn't want a band or DJ at the reception, but Michael's brother, a musician, sang us a beautiful and meaningful song. The cupcakes we served in lieu of a traditional cake were the surprise hit of the day. There was practically a stampede to choose one after lunch!"







One other fun detail: "Instead of a book, our guests signed a metal print of a silly selfie we took in which I surprised Michael by biting his nose. After the cake cutting, we had smashed quite a bit of cake on each other, and someone yelled out that I should bite him, so we recreated the shot."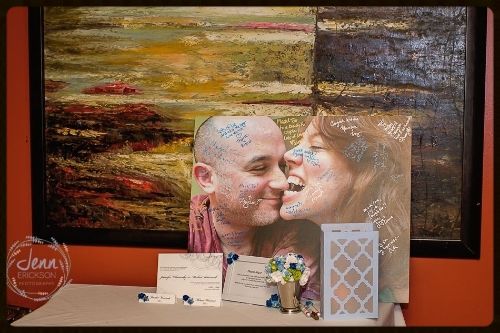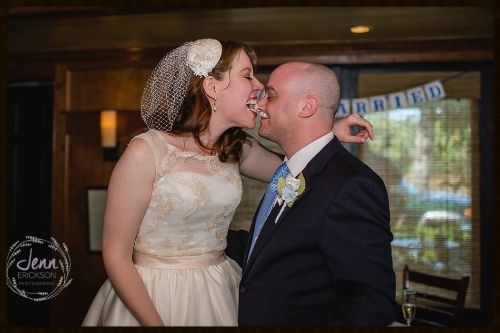 Advice: "My advice to other Dolly brides is that the only expectations you need to live up to are your own. No matter how traditional or nontraditional you decide to be, your love and the joy you radiate will make it a wedding. I was originally a little worried that having no bridal party and a lunch reception with no music would not feel "wedding" enough, but the day was absolutely perfect because it reflected us and how we wanted to celebrate. My other advice is to get fun shoes, because everyone will notice!"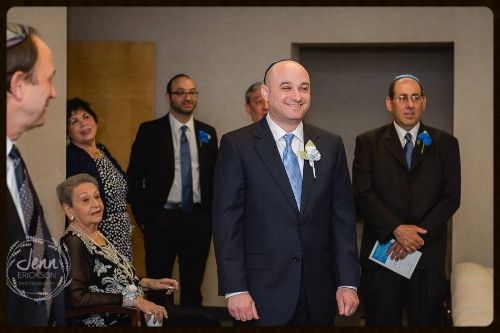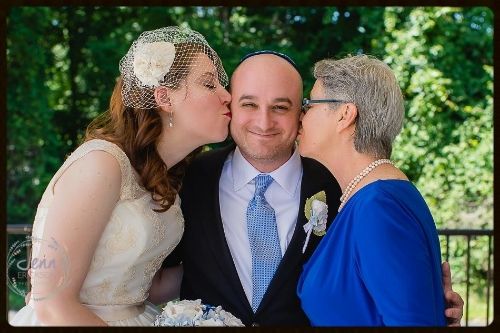 Photographer Love: Jenn Erickson http://www.jennericksonphotography.com