Today's Fabulous Friday bride is Deja. I absolutely adore that Deja and Steve took a moment with each other between the ceremony and reception. That is one piece of advice I like to give - take a moment with you and your partner. It can be just a minute or two. It's such an emotional time, and it's the most beautiful moment to reflect on the amazing confession of love that just took place.

Couple's Name: Deja & Steve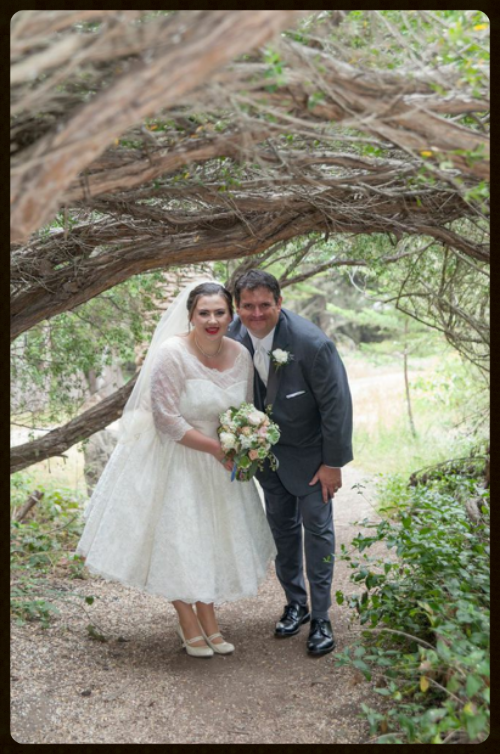 Wedding Date & Location: June 8, 2013 in Moss Beach, California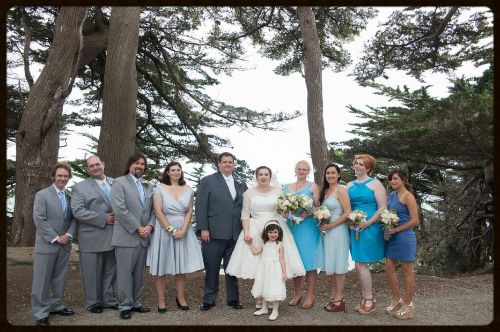 Theme: "Garden Brunch Wedding with personal touches, like an "UP" inspired gift/guestbook table. We didn't do a traditional cake, but rather a pie. I personally baked the pie that we cut into."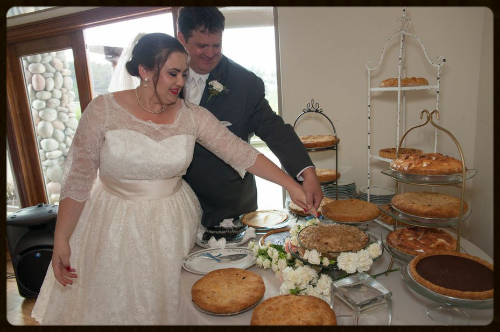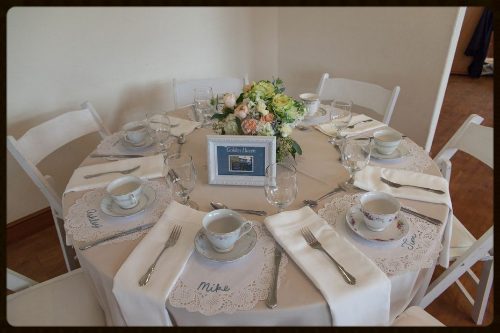 Dress: Avila Bay with 3/4 length sleeves, a boatneck bodice and large detachable bow on the back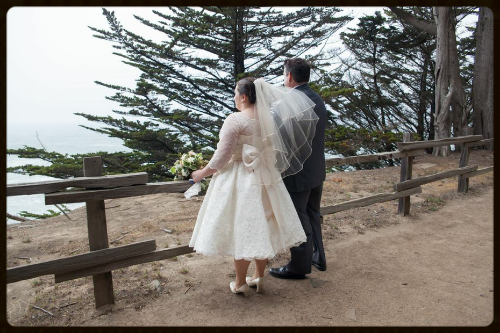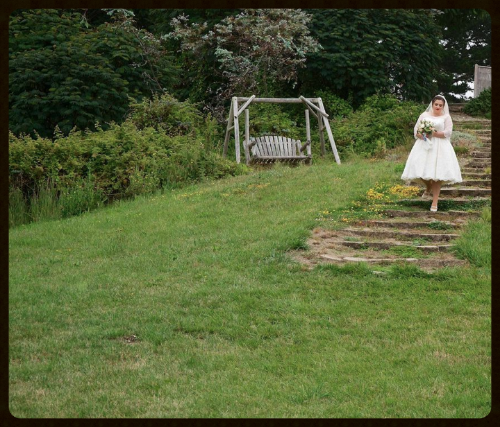 Favorite Moment(s): "The ceremony was really special. My husband and I had written it word-for-word and to hear it spoken brought new meaning to each of the passages. My maid of honor and his bestmaid (his adult daughter) learned and played the 'Married Life' theme from UP. It was such an amazing and touching mement."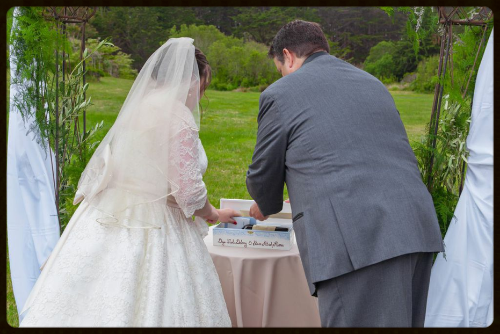 "Then there was a time we spent with the photographer after the ceremony. I knew our guests were being taken care of a the cocktail hour, so he and I just got to be there together reflecting on the step we had just taken. Our photographer did a great job of capturing those moments. And there were pauses when we forgot she was even there."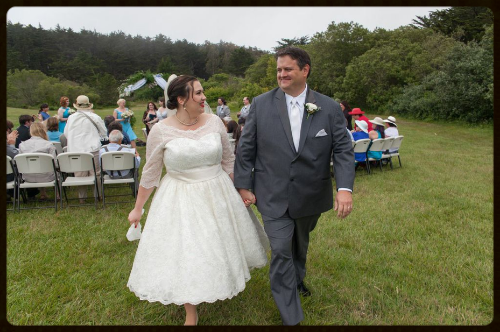 Advice for future Dolly Couture brides: "As a Dolly Couture bride ou have a unique opportunity to make your wedding dress completely yours. Take advantage. Spend time looking through bridal magazines, yes, for trends fo the day. But spend equal time looking at photos of yourself and the clothes in your closet, so you can insert what looks best on you and what feels best on you into your design. For me it was 3/4 length sleeves and a boatneck bodice. I have been wearing that look since high school and my dress would have been foreign without it. I was able to find a dress that suited the wedding style with all-over lace, and adapt it to suit my personal style."