Today's Fabulous Friday bride is Becca! Her dress came out beautiful just like her spirit. I loved reading and writing about Becca's wedding. I love she incorporated both her and Waseem's cultures into the wedding and reception. I can tell it was very special and meaningful. And let's not forget the gorilla in the room! I want to know more about that family tradition!Thank you for sharing Becca!!
Couple's Name: Becca & Waseem

Wedding Date & Location: October 12, 2014 in Washington, DC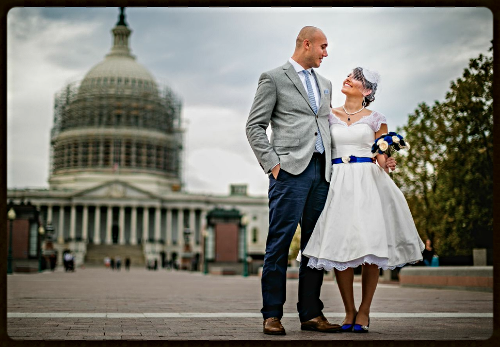 Theme/Color/Style (if applicable): I'm Jewish and my husband is a Palestinian Muslim so we tried to incorporate all of our cultural traditions into one wedding. The tables were all named after cities in Israel and Palestine and we had traditional Jewish and Palestinian dancing at the wedding.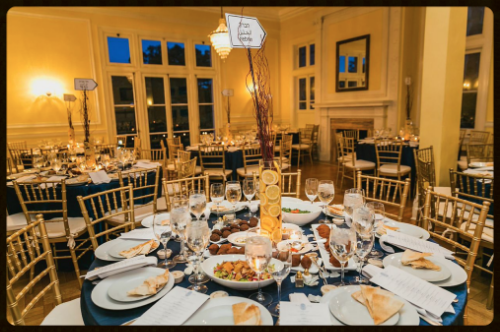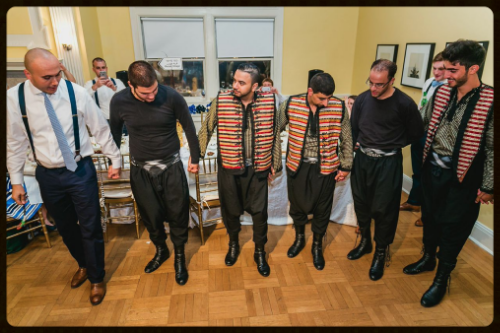 Dress: Custom Avila Bay in pearl silk taffeta with ballgown skirt, functional buttons, avila bay lace sleeves, and avila bay hem.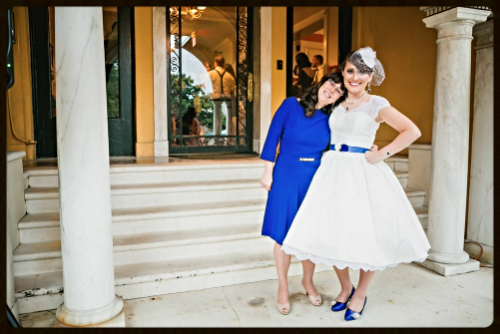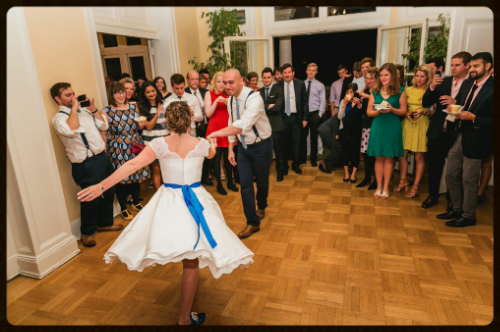 Favorite moment(s) from the wedding: I have too many favorite moments! We've actually already been married for 2.5 years so we didn't have an officiant, and we didn't even do the traditional parts like "do you take this man to be your husband." We designed the service ourselves and had each of our bridesmaids and groomsmen and family members speak throughout the service. We had some Jewish prayers and an Arabic poem and we even sang a song with everyone in Hebrew. It was a really meaningful service because we picked everything ourselves, and it was all designed to reflect our cultural backgrounds and family traditions. Also, we gave wine bottles for everyone to drink during the service, which was a huge hit and put everyone in the mood for the rest of the wedding! Also my uncle dressed up as a gorilla and crashed the wedding (it's a family tradition)!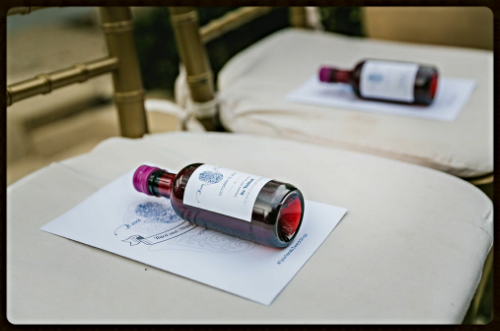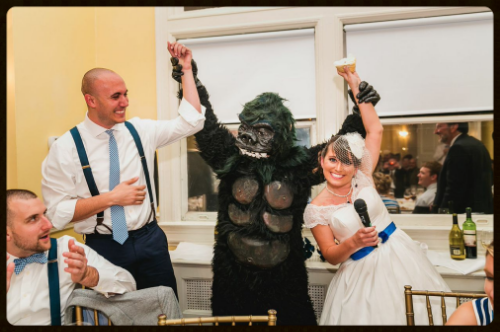 Advice for future Dolly Couture brides: Accessorize! I had custom shoes, a custom belt, and a custom headpiece (made from the lace from my mom's wedding gown) made to go with my dress. With most gowns (which are long) you don't get to see the shoes. If you're wearing a Dolly Couture gown, you get to have shoes that everyone can see, so go wild! I even changed into sequin Keds halfway through my wedding and got compliments on those too!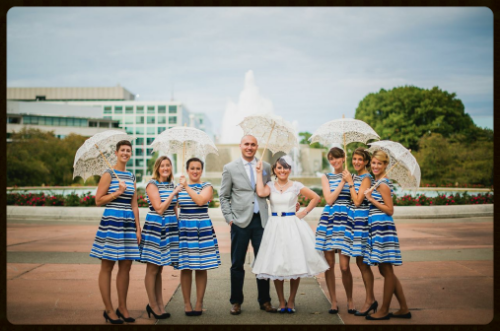 Photography by: Jeff Simpson and Tara Parekh