And we're back! Check out our adorable couple Maria & Mark!!!
Couple: Maria & Mark
Date & Location: May 4, 2013 in Calgary, Alberta
Wedding Theme:
"We had a very rustic & casual wedding. Most elements were DIY including my veil, the flowers, the decor, and the cake. In order for my parents (who are quite traditional) to understand our choices, the word we used was rustic. It worked like a charm. The emphasis that day was on us - not a specific theme."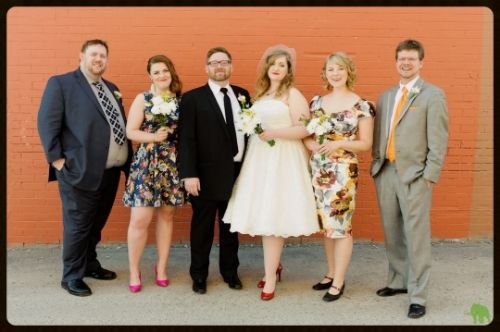 Dress: Hastings on Hudson with a chiffon petticoat
Favorite Moment:
"My favourite moment of the wedding is hard to choose. It all felt like a dream. The part I go back to again and again in my mind was when we were pronounced husband and wife and a joyous Ukrainian wedding march started playing and everyone started clapping along as we hi-fived our way down the aisle. Once we were out of the room, we both started crying from happiness. That was a great feeling!"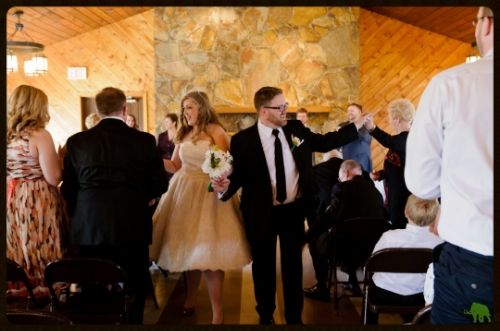 What Made You Choose Dolly Couture:
"I chose Dolly Couture quite early in my engagement. We were engaged for 2.5 years and after only 4 months, I had already decided that I wanted to order a DC dress. I was sent to LA for a work conference and took that opportunity to visit the showroom with one of my closest friends. I tried on all the styles I liked and we took pictures. I hadn't settled on a design, but I knew that it would be one of the ones I tried that day. We finally selected a wedding date (1.5 years later!) and I knew that the Hastings on Hudson was the dress for me. It was an easy choice. I did not set foot in another bridal salon. I did not comparison shop. I knew I was a Dolly Bride from day 1, and that made it easy!"
Any Advice for Future Dolly Couture Brides?
"My advice to other Dolly Brides would be to keep it simple, trust your instincts, and ask a ton of questions! Nikki helped me so much during the ordering process. She made suggestions for my lace and organza underlay and I was so happy with the result."
Photos By:
Derek Bisbing of Calgary. His company is Huge Photography.