Happy New Year! I am very excited to show Janine & Darrell's holiday-esque wedding. I loved the greenery, the "Polar Express", the gingergread wedding cake and just the overall feel of their special day. Janine was a gem to work with. She sent me photos of a keyhole back, and we were able to create that look for her.
Couple's name: Janine and Darrell
Wedding date and Location:
12/13/14
Knoxville, TN -- Wedding at the Unitarian Universalist Church, Reception on the Three Rivers Rambler train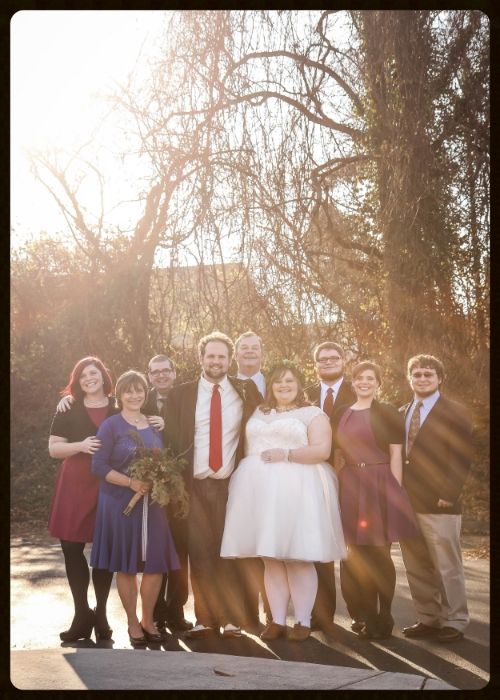 Theme/Color/Style: Gingerbread
Dress: custom dress with Melrose top, Tyler belt, tulle bottom, and keyhole back. Ivory with champagne threading.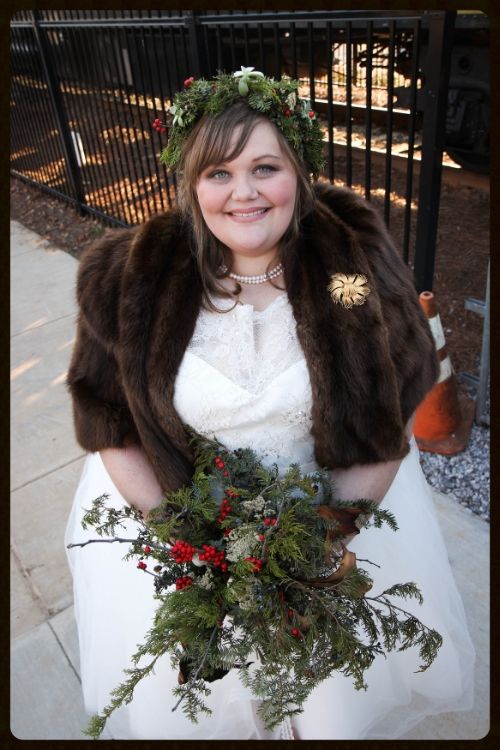 Favorite moment(s): During Darrell's vows, he pulled out a piece of yarn I had given him five years ago when we started dating in high school. I'd given a string of yarn to each of my closest friends as a friendship bracelet of sorts. He said that he'd kept the string as a symbol of the bond we shared, but that
today
he'd get to solidify his bond through marriage with me. I was in absolute tears during his vows; they were so sweet. Another great moment was just getting to sit with all of my friends on the open-air car of the train, enjoying the relaxed environment. We all had a lot of fun during the wedding and reception.
Advice for future Dolly Couture brides: Don't be afraid to play around with different dress designs! I pulled the pieces of designs from several different dresses to create exactly what I wanted for myself and it turned out great.