Today's Fabulous Friday Bride is Alison! All of our brides have such unique styles and Alison is no different. I love the "theme" - a mash up of vintage/punk/Buddist/vegan. How fun? AND they placed the Ramones?! Come on! I wish I was there, but luckily I get to live vacariously through her photos. Enjoy!
Name: Alison & Patrick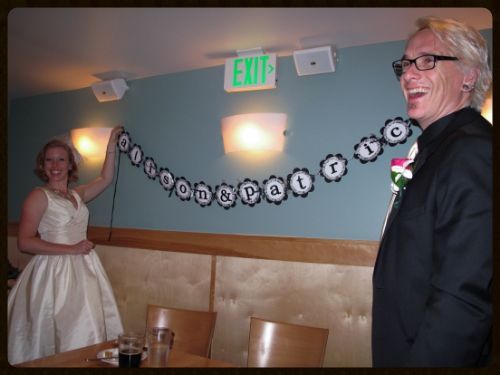 Date:
May 31, 2014
in Santa Monica, CA
Ceremony: Against the Stream Buddhist Meditation Center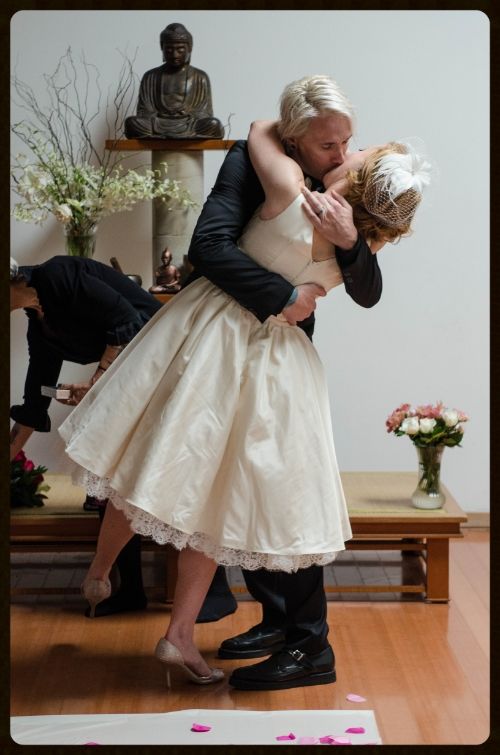 Reception: Real Food Daily
Theme: We didn't really have a theme. More a mash-up of vintage/punk rock/Buddhist/vegan
Dress: sleeveless Beverlywood in champagne taffeta with V-back
Favorite moment: There were so many, I loved every minute of it! One of the best: our recessional was "I believe in Miracles" by the Ramones. As we were walking out, my husband and I spontaneously started dancing and he twirled me. Our photographer caught the exact moment and my dress was absolutely perfect for twirling! So much fun.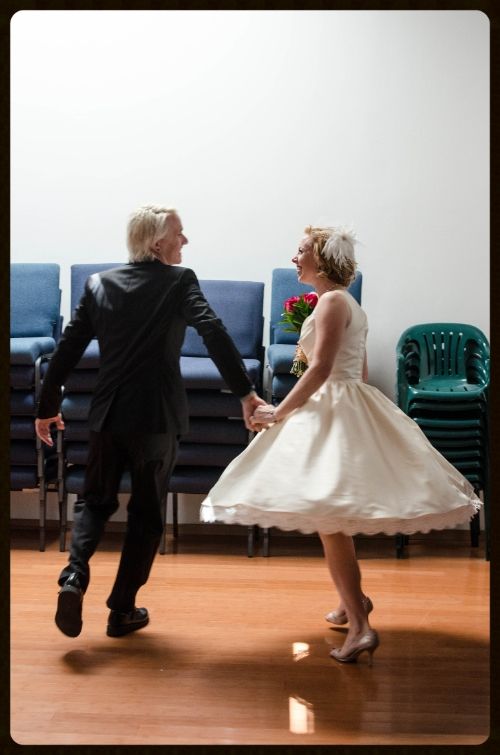 Advice: I knew that I wanted a Dolly Couture dress from moment I tried one on. I couldn't believe how easy it was to make a few small changes to my favorite dress and stay within my budget. So I guess my advice would be to use your imagination! I was also thrilled that the sizing was EXACTLY like the sizing chart posted online, so if you cannot get to one of the showrooms, you can order online with confidence :-)