Today we wanted to highlight our two newest gowns! We absoutely love them and can't wait to see more brides walk down the isles in these fabulous frocks!
First up is the Melrose. Inspired by the Avila Bay, we've made it a bit more risque. Look at that fabulous deep v-back! We also have added gorgeous sequins and capped sleeves to accentuate the beautiful Avila Bay lace overlay. The Melrose would not be complete without a matching Tyler detachable belt and detachable bow!
The Melrose retails for $895.00 for the standard gown (seen below), but it is fully customizable to match your style and color palette.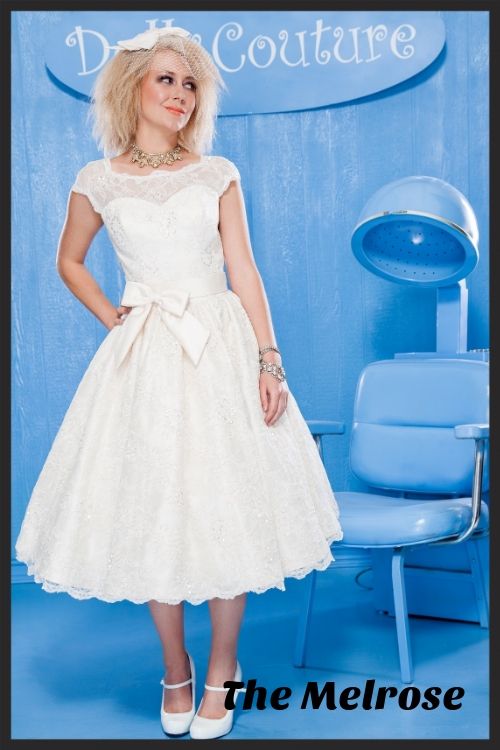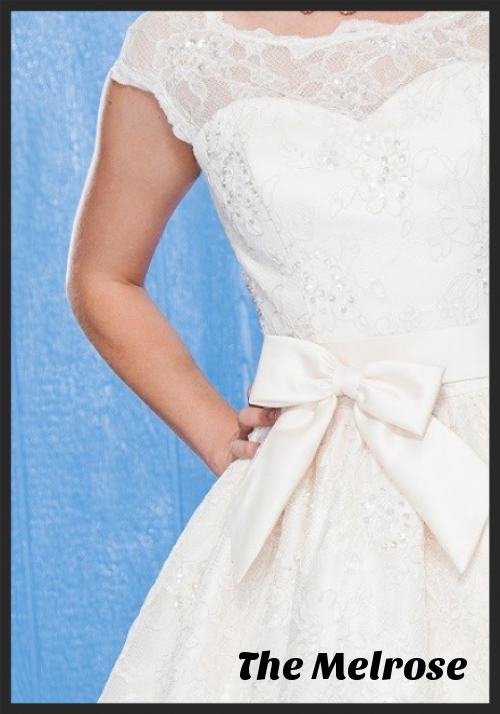 Our other brianchild is the Rio. It's named after the city that hosts the best Carnival in the world. The Rio has a beautiful organza overlay with hand sewn beads and sequins.
Customize The Rio with a sweetheart neckline, colored sequins or a colored satin underlay to make it even more fabulous! The Rio also retails for $895.00 for the standard gown.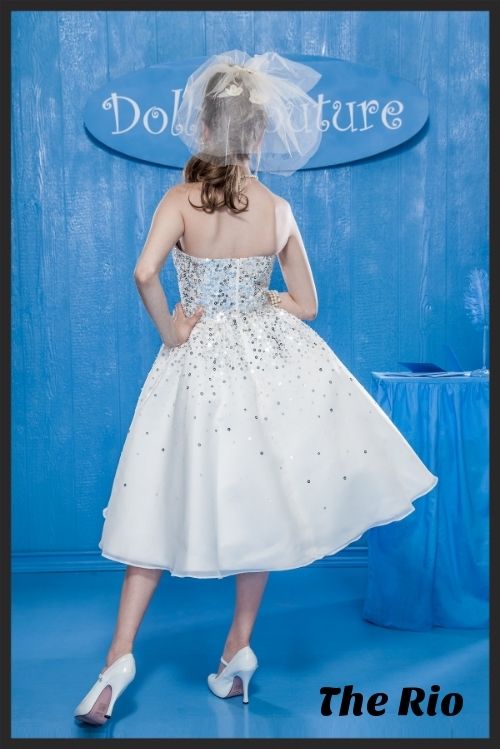 Please email sales@dollycouture.com or abby@dollycouture.com for more information on the Melrose and the Rio!!! You're going to look fabulous dah-ling!